Bluffs City Masonic Lodge No. 71
Council Bluffs Masonic Temple Lodge No. 71, 130 S. Sixth St., will host an all Masonic open house from 10 a.m. to 1 p.m. Oct. 5 in order to create a public dialogue and share some of the symbolism of masonry.
Masonry is the oldest fraternal organization in the United States with many of our founding fathers involved in the organization.
The event is free and open to the public. For more information, contact Zach Flott at zflott@gmail.com or call 712-309-2646.
---
P.E.O. Chapter FK
P.E.O. Chapter FK met for a regular business meeting Sept. 27 at the Council Bluffs Country Club. The program was on Hope Net Ministries, and was presented by Sue Jungman and Jean Stephens. It was very informative and gave chapter members a chance to consider how we might individually reach out to the many women who are in need.
Also, FK sister Charmaine Kaiser involved all of the chapter in a fun game helping members to know more about the P.E.O. educational loan fund. Highlights of the International Convention were discussed, and the chapter agreed that the State of Iowa did an awesome job in carrying out the theme, "Welcome Home."
The next meeting will be a social on Oct. 11. The chapter will take a scenic tour (hoping for pretty fall foliage) to Malvern and have lunch there together.
---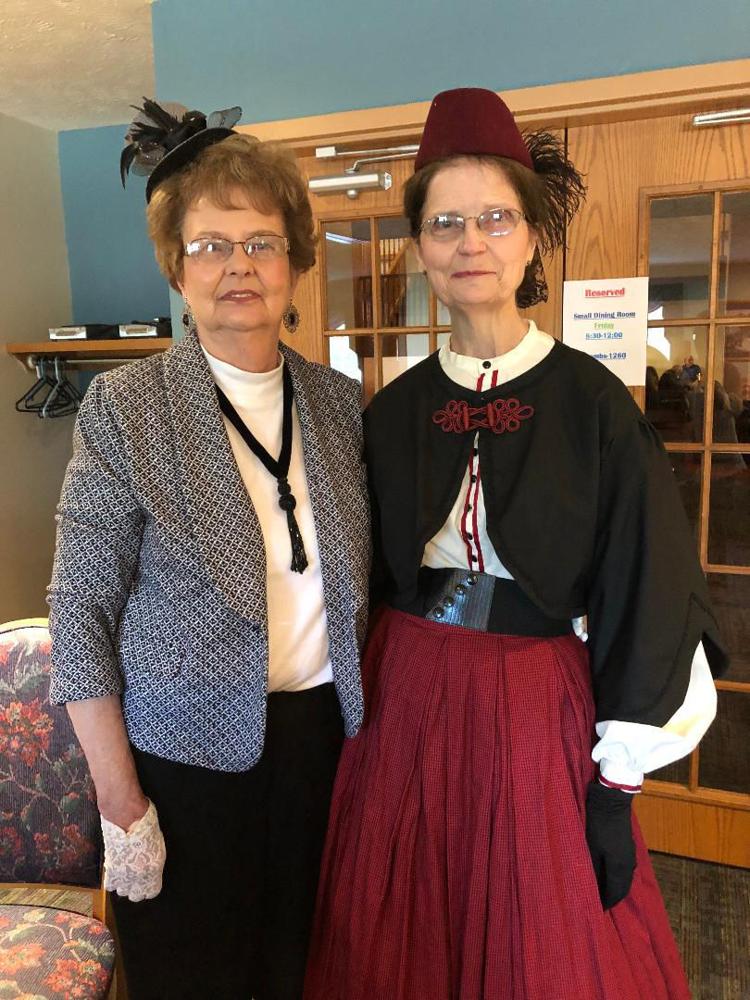 PEO Chapter IQ
The PEO Chapter IQ met on Sept.13 at Harmony Court. Hostesses were Linda Brandt and Carol Shudak. Members attending wore hats and gloves to relate to the program.
The speaker, Danette Hein-Schnieder, was dressed in Victorian style. She gave a program on how a proper Victorian lady would dress. She demonstrated the many petticoats, hoops, gloves and undergarments worn during that time period. Jan Story attended the 150th Anniversary International Convention in Des Moines on Sept. 12.
The next meeting is Oct. 12 at 12:30 p.m.