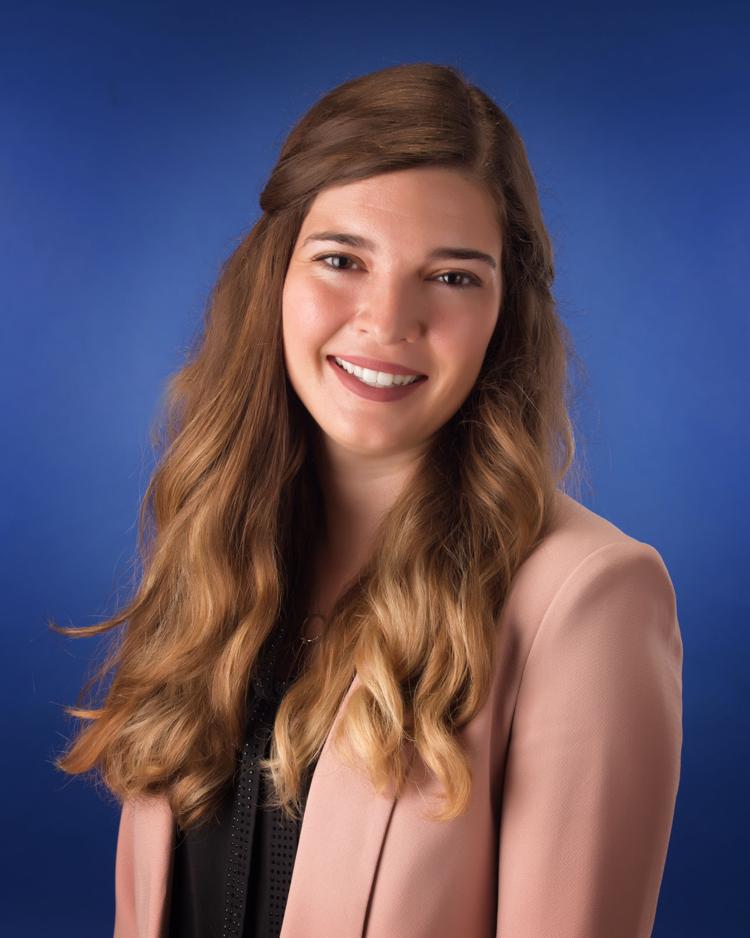 One facet of celebrating the 150th anniversary of the nation's first transcontinental railroad is recognizing how it affected Indigenous communities during and following its construction.
On Saturday, historian Alessandra Link will present "Construction as Conquest; Building the Transcontinental in Indian Country."
The lecture, taking place at the Union Pacific Railroad Museum, will explore how what was seen as a feat of engineering for some, was more of an act of conquest for Native peoples.
Link specializes in American West and Native America history and the intersections of colonialism, culture, and technology. She is currently working on a book project titled "The Iron Horse in Indian Country: Native Americans and Railroads in the U.S. West."
The Council Bluffs Convention & Visitors Bureau had a chance to interview Alessandra to get to know more about her upcoming program:
Q: Why is ["Construction as Conquest"] an important subject to reflect on during the 150th anniversary year?
A: It is critical that we acknowledge that the transcontinental cut through Indigenous lands across the West. Our collective memory of the first transcontinental leans into narratives of technological ingenuity and corporate hubris, but the railroads and their corporate and state backers also facilitated and, in some cases, hastened the dispossession of Indigenous peoples and erosion of Indigenous sovereignty. This story has become all the more relevant today, as Native nations continue to battle corporate overreach on and near their lands.
Q: How did you first become interested in studying this subject?
A: In 2013, I attended a talk by fellow western historian Louis Warren about the Ghost Dance. He mentioned offhandedly that several early Ghost Dance followers rode the Union Pacific to visit the faith's leading prophet, Wovoka. It prompted me to ask how Native peoples turned a colonial technology into a tool of resistance and survival. That question remains at the center of my book, "The Iron Horse in Indian Country: Native Americans and Railroads in the U.S. West."
Q: Can you give us any historical anecdotes or stories from your lecture that can give people a peek into what they'll be learning by attending?
A: In 1866, Pawnee warriors paid by the Union Pacific staged a violent attack along the growing UP line. It was performance, but the same Pawnee men participated in very real and bloody encounters unfolding on and near the forty-second parallel. This talk will unpack how corrupt treaty-making policies, carried out within a colonial environment marked by environmental degradation and swelling settler populations, drew select Native groups to violence during transcontinental construction.
Q: What Tribal Nation lived in the Omaha-Council Bluffs metro during the building of the Transcontinental Railroad? How were they directly affected?
A: Ioways, Missourias, Omahas, Otoes, Pawnees, Poncas, Sacs and Foxes, and other Native nations claim both historic and contemporary ties to the Omaha-Council Bluffs area. A U.S. treaty with the Omaha Nation in 1854, part of a collection of agreements now known as the Manypenny treaties, resulted in land cessions in and around present-day Omaha.
An 1830 treaty with several nations, including the Ioways, Missourias, Sacs and Foxes, Lakotas, and Otoes, marked the cession of lands in and around Council Bluffs. This metro area boasted a small but rapidly expanding settler population (about 1,800 in Omaha, and estimates of 2,000 in Council Bluffs in 1860, which swelled considerably by the end of the decade).
Despite these cessions, Omaha-Council Bluffs was still home to Indigenous individuals during construction, though I have yet to locate sources providing population estimates.
Q: Did any Tribal Nations benefit from the railroad?
A: The entrance of railroads on or near Native territories regularly resulted in land seizures and resource extraction, though many Indigenous individuals and communities found ways to capitalize on the physical and economic mobility offered by train travel.
My book project explores how Tribal Nations entered the market and wage economies tethered to railroads, earning money to protect their kin and community. Still, others used rail travel to thwart colonial oversight and organize politically and spiritually at the turn of the twentieth century.
Q: How are Tribal Nations still affected?
A: Many Native peoples continue to work for railroads. Tribes still turn to courts to contest corporate ownership of and overreach on or near Indigenous lands. As recently as 2017, a district court threw out a suit filed by the Union Pacific. The suit was linked to the UP's plans to build a branch line in the Columbia River Gorge area, near the site of a devastating oil car derailment in 2016.
The court explained that the corporation failed to include the Confederated Tribes of the Yakama, Warm Springs, and Umatilla reservations in the deliberations, whose treaty rights affect the preservation and use of the area.
Learn more at Link's lecture, beginning at 1 p.m. at the Union Pacific Museum on Saturday, August 17. Admission to the lecture is free. View our calendar for more details at UNleashCB.com/events.
To learn more about the 150th anniversary of the transcontinental railroad, visit our website at UNleashCB.com/sites/anniversary. There you will also find a list of other anniversary related events occurring throughout the year. In addition to Council Bluffs' events, a Railroads in Native America symposium will occur in Omaha at Lewis and Clark National Historic Trail from Sept. 12-15. Visit their Facebook page for more details.
— Ashley English is the content manager for the Council Bluffs Convention & Visitor's Bureau. For more information about events and happenings in Council Bluffs, go online to unleashcb.com.