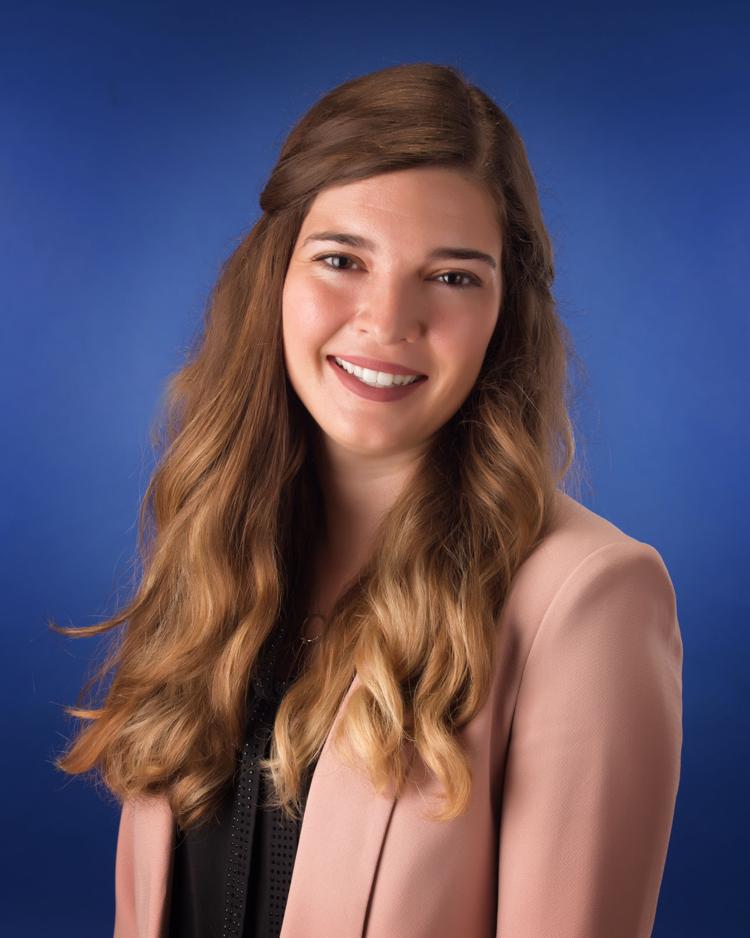 Fall may not begin until Sept. 23, but the kids are back in school, Halloween décor is creeping up in Target, and pumpkin spice lattes are officially back in season. Starbucks has spoken and fall has arrived.
As we wait for the weather to catch up with the rest of us, start planning your perfect fall weekend and experiences in Council Bluffs and Pottawattamie County.
Here are some ideas to get you started:
1. Apple picking at Ditmars Orchard
Pick up some fresh produce, enjoy the crisp fall air, and snap that perfect fall photo for Instagram. You'll also want to stop in their café for an applewood pulled pork sandwich, nacho taters, and a cider or wine slush. Be sure to buy some apple cider donuts for a treat on the way home.
2. Flashlight Tours at Squirrel Cage Jail
This historic jail's age and ghost stories already give you an uneasy feeling when touring during the day; the flashlight tours take that up a notch — perfect for Halloween. Keep an eye out on our calendar at unleashcb.com/events for more flashlight tour dates as we get closer to October.
3. Hike at Hitchcock Nature Center
Fall colors will be at their peak in Pottawattamie County in the second through fourth weeks of October: the ideal time to explore the trails at Hitchcock Nature Center and take in the fall color scheme.
4. Live Music at Apple Jacks at the Patch
Pioneer Trail Orchard is home to a winery/bar and grill and a pumpkin patch: a fall smorgasbord. Visit on a Saturday to enjoy live music from popular local bands.
5. Southwest Iowa Art Tour
The Southwest Iowa Art Tour takes place the weekend of Sept. 21 and 22 this year. The annual self-guided art tour takes participants on a fall adventure to the community's scenic small towns to view beautiful works of art by local and rural artists. It's a great way to experience a fall drive.
6. Taco Ride Before the Season Ends
The Wabash Trace Nature Trail is covered in trees that will be a sight to see come this fall. The trail is known for its weekly taco ride that takes cyclists from Council Bluffs to Tobey Jack's Mineola Steak House every Thursday night. Enjoy the fall colors, the cool air, and time on your bike before the weekly rides break for winter.
7. Flaming Pumpkin Fest
Get in the Halloween spirit at the Second Annual Flamin' Pumpkin Fest on Oct. 12. The festival's afternoon hours are filled with family fun while things get a little spooky after dark. A paranormal investigation of the Squirrel Cage Jail is offered later in the night for an additional fee.
8. Catch Football and Volleyball Games
With school back in session, high school and college football and volleyball seasons have begun. Check out local games at Abraham Lincoln, Lewis Central, and Thomas Jefferson high schools along with college games at Iowa Western Community College. Not far from Council Bluffs are college games at the University of Iowa, Iowa State University, and the University of Nebraska. You can also catch games at our local sports bars like Barley's, Glory Days, Jefferson's Lounge, The Buck Snort, and more.
9. Lincoln Monument
Located on a scenic hilltop, offering splendid views of Council Bluffs, the Lincoln Monument commemorates President Abraham Lincoln's visit to the site in 1859. While Lincoln used the site to select the location for the eastern terminus of the nation's first transcontinental railroad, you can use it to simply enjoy the fall foliage.
10. Loess Hills National Scenic Byway
We are extremely grateful to have the beauty of the Loess Hills here in Council Bluffs. While the hills are gorgeous year-round, they have a particular magic to them in the fall as they adopt their autumn hues. You can check out the byway route on trailcapitalofiowa.com.
11. Shady Lane Ranch Hayrack Ride
It's not fall without a hayrack ride and a bonfire! Grab your family members and friends (you'll need a group of at least 20) and book a ride and bonfire at Shady Lane Ranch. Can't get a group together that's that large? Book a horseback ride with them instead. Both activities will get you out in the fall weather and among nature.
12. Wine Your Way Through the Hills Trail
Make your way around the county with visits to Breezy Hills Vineyard and Winery, Prairie Crossing Vineyard and Winery, and Ditmars Orchard and Vineyard. The trail also includes stops at The Painted Camel, Roberts Bakery Treats and Treasures, and other unique shops. Visit the trailcapitalofiowa.com for a full route.
Be sure to tag us in photos of your autumn adventures in Council Bluffs and Pottawattamie County with #UNleashCB to be featured on our social media pages.
— Ashley English is the content manager for the Council Bluffs Convention & Visitor's Bureau. For more information about events in Council Bluffs, go online to unleashcb.com.