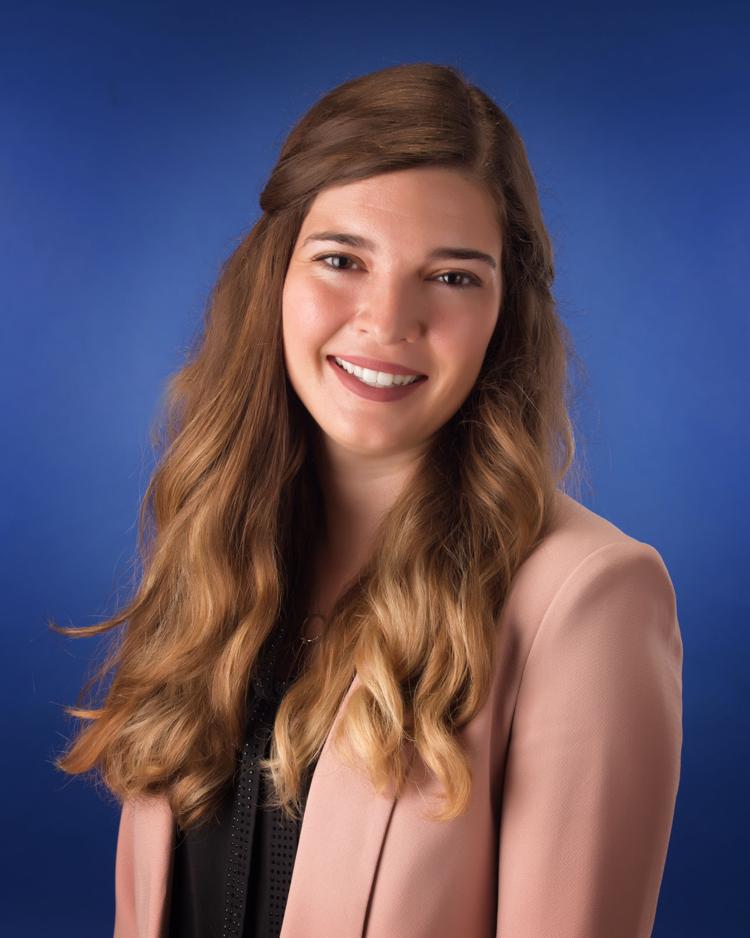 After spending almost two years now in the Council Bluffs-Omaha area, I can without a doubt say that fall is my absolute favorite season here.
We don't really get fall in Southern California. It's more like a slightly less hot summer — which, of course, does have its benefits, but there's something special and altogether wonderful about watching the trees change color and feeling the days get cooler.
Last year, I was able to view the autumn color change from a couple of different spots in Pottawattamie County that I would highly recommend to anyone coming through the area this fall.
In fact, we're already in peak fall color season, according to the Iowa Department of Natural Resources. The Iowa DNR predicts southern Iowa's trees to be at their autumn best the second through fourth weeks of October.
Here are some great spots I've found to take in those color changes as well as some I hope to visit this year.
Recommended Spots:
Lewis & Clark Monument Scenic Overlook
This was one of my favorite spots I visited last October; scenic overlook is in the name for a reason! The overlook, located at 19962 Monument Road, is nestled in the Loess Hills above Big Lake Park, overlooking the Missouri River. It offers stunning tree-filled views of Council Bluffs and Omaha that seem to go on for miles. Just be sure to bring a warm jacket if it's a windy day! I brought my dog on this excursion and I think she would have preferred to wait in the car due to the wind chill.
Bob Kerrey Pedestrian Bridge
It was a little too early in the fall season when I paid Bob the Bridge a visit late last September. Even with only a hint of fall colors beginning to peak through the treetops, it was a lovely walk thanks to the crisp autumn air, and the views of Omaha and Council Bluffs were still extraordinary. If you go during peak color season, it should be even lovelier!
Be sure to go bobbing (snapping a photo on the Nebraska/Iowa state line in the middle of the bridge) during your visit! You will also want to say hello to our newest neighbor, Omar, Bob's new troll friend who lives on the Omaha side of the river.
Hitchcock is a beautiful place to visit no matter the season, but it's definitely a must-see in the autumn when the trees are bright and festive in their fall best. I went hiking there at the beginning of fall last year, again missing the peak color weeks. This year, I definitely want to take in the fall colors from Hitchcock's 45-foot tall HawkWatch Tower. While the tower was made for HawkWatch volunteers to count migrating bald eagles as they fly over Hitchcock, it also provides grand views of the valley Hitchcock Nature Center overlooks.
During last year's peak of fall colors, I got out on some of the area's trails. Council Bluffs alone has 41-miles of continuous trails to explore and Pottawattamie County has been coined the trail capital of Iowa so there are a lot of choices! One of my favorite spots was Valley View Trail which was used for part of the Halloween Howl 5K Fun Run and 1.5 Mile Walk. Some of the trees along that path were a stunning yellow I'd certainly never seen before in California. This year, along with Valley View Trail, I also hope to explore Wabash Trace Nature Trail.
2019 Fall Color Checklist:
In addition to wanting to return to some of the spots I visited last fall, here are three new spots I'm hoping to visit over the next couple of weeks before the peak season passes.
Loess Hills National Scenic Byway
The Loess Hills are one of my favorite things about Iowa, and while I've seen them in their autumn colors in passing, I believe they deserve my undivided attention on a fall drive — the type of leisurely drive you see in movies or TV commercials. The type where you don't have anywhere to actually be, you're just enjoying the view.
Like the Lewis & Clark Monument, the Lincoln Monument is situated in a stunning spot overlooking Council Bluffs and Omaha. It's from here that President Abraham Lincoln and General Grenville Dodge viewed and selected the location for the eastern terminus of the nation's first transcontinental railroad — so you know there's a great view!
I visited Arrowhead Park earlier this summer and enjoyed a beautiful hike full of greenery, but now I want to see it in its fall colors. Maybe my husband and I will even load up the dogs for a camping trip there that way we can take in the autumn colors without rush — the way they deserve to be seen.
With only a two-week window to take in these peak autumn colors, I hope these help you begin your own list of favorite places to take in the changing seasons.
For more ideas on fall things to do in Council Bluffs and Pottawattamie County, visit unleashcb.com.
— Ashley English is the content manager for the Council Bluffs Convention & Visitor's Bureau. For more information about events and happenings in Council Bluffs, go online to unleashcb.com.