Warm weather is predicted to return just in time for the 2019 Council Bluffs Veterans Day Parade Saturday.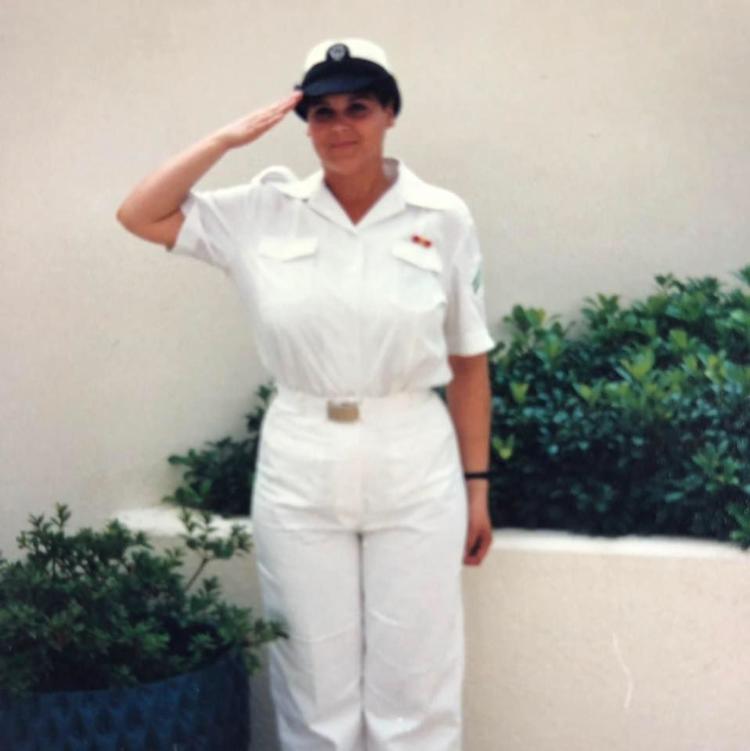 The annual parade will step off at 11 a.m. at South Main Street and Ninth Avenue. Highs are expected to reach in the 60s Saturday afternoon.
Among the four grand marshals this year – and the final one to be featured in The Nonpareil – is veteran Clarissa Conolley, who served in the U.S. Navy for five years. The others are Sharlene Anderson, U.S. Army veteran and commander of American Legion Rainbow Post No. 2; Dawn Trotter, U.S. Air Force veteran and Shala Chevalier, U.S. Marine Corps veteran.
Conolley said she was "delightfully surprised" to be named a grand marshal.
"I feel honored," she said.
Conolley grew up in Council Bluffs and graduated from Abraham Lincoln High School in 1988. Initially, she planned to study information technology and become a computer programmer.
"I had signed up for college to do that," she said. "I found I was more of a people person than a numbers person."
Conolley's father and older sister, fellow grand marshal Anderson, were in the Army, which got her thinking about serving in the Armed Forces.
"I was 21 when I decided to join the military," she said. "My sister actually inspired me to go into the military. I just chose a different branch."
Conolley chose the Navy because she was tired of being a landlocked Midwesterner, she said.
"I had been raised in the Midwest and had never been to the ocean," she said.
In 1992, Conolley enlisted and headed off to basic training at the Naval Support Activity base in Orlando, Florida. Next, she was off to Naval Air Station Oceana in Virginia Beach, Virginia, where she trained to be an aviation storekeeper. In that role, she coordinated supplies and made sure aircraft were ready to fly before they took off. She also had bookkeeping and administrative duties.
Her opportunities to go out to sea came when pilots were practicing take-offs and landings on aircraft carriers and needed a support crew. She got to serve on the USS America and the super carrier USS Nimitz during some of the training periods. The exercises usually lasted a couple weeks. She also completed additional training exercises in California.
Conolley was discharged in April 1997 in Virginia Beach as an aviation storekeeper E-4 and received the National Defense Medal, Good Conduct Medal and perhaps others, she said. In December 1997, she and her husband, whom she had met at NAS Oceana, and their two children moved back to the local area. She has since earned bachelor's and master's degrees in psychology and is pursuing a career in that field while working at the Douglas County Health Center in Omaha.
The Veterans Day parade will follow its usual route, heading north on South Main Street and taking the Pearl Street branch up to West Broadway. Then it will jog east to Main and return south as far as Story Street, where parade groups will disband.
The event is sponsored by the American Legion, Disabled American Veterans Chapter 5, Veterans of Foreign Wars Post No. 737 and Vietnam Veterans of America Chapter 798. All veterans are welcome to walk with Clayton "Cactus" Schaner in "The Platoon" or ride in style on Ollie the Trolley.
Following the parade, a free lunch will be served at the Legion Hall at 716 S. Fourth St. Auctions and raffles will be held, and prizes will be given away.