Council Bluffs residents will go to the polls today to vote in a primary election to narrow the field of City Council candidates from 10 to six.
The terms of Roger Sandau, Nate Watson and Sharon White expire Dec. 31, and all three of the incumbents filed nomination papers seeking another term.
In addition to Sandau, Watson and White, those who filed for four-year terms on the council included Deb Bass, Darian Scott, Chad Hannan, Robert Fairchild, Joe Disalvo and former City Council members Lynne Branigan and Ronald Cleveland.
Polls will be open from 7 a.m. to 8 p.m. Find your polling place. 
---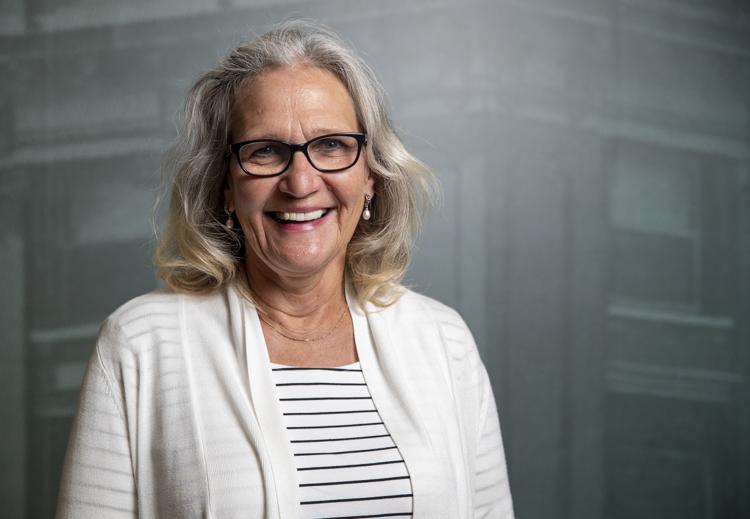 Occupation: Retired, past business and healthcare executive
What do you want the voters of Council Bluffs to know about you?
I carefully considered my campaign slogan, "Working hard for Council Bluffs" which translates into several action items. I have demonstrated my diligence in preparing for the campaign by meeting with city and community leaders. I will be committed to serving on the Council and attend the meetings, research topics as needed and be ready to make voting decisions on a timely basis to move Council Bluffs forward. I will call on my more than 20 years of business experience, non-profit volunteerism and life experiences to work towards a vibrant community our residents will rave about. I will work to enable community beautification with a robust small business environment, support attracting a skilled workforce while providing quality affordable housing. As a retired individual, I will focus my energy on serving the community through my work with non-profit boards and if elected, leadership on the city council. Council Bluffs is well positioned to accomplish significant developments such as the First Avenue Corridor and I will push to make that happen. Because of my previous business contacts, I am eager to serve as a proud ambassador of Council Bluffs throughout the entire region by participating in metro area initiatives.
What is your stance on the West Broadway medians?
This decision has been made by the previous council and they cited support for the project primarily because of safety concerns. I trust their decision.
As mentioned previously, I will support the First Avenue Corridor Development Plan because of the opportunities it will create to support existing businesses, attract new business, younger generation residents and creative attractions. This plan is critical for future growth and development of the west end. The corridor will foster population growth with in-fill housing and retail business in the area of the city that connects directly with Farnam Street in downtown Omaha. Both sides of the river would benefit with this addition, and in particular attract the younger generations seeking this life style. Thirty percent of Council Bluffs population or 17,000 residents live within one half mile of the First Avenue Corridor. With a similar connection corridor along Farnam Street to the Nebraska Med Center in Omaha another 18,000 people would connect to the corridor. The possibilities for this Mixed Commercial/Residential zoned neighborhood are endless with the influx of new residents and businesses. Existing west Broadway businesses will also benefit with the flow of new customers and residents into their back door.
What should the city do about the groundwater problem caused by flooding on the west and south sides of town?
This is a balancing act between maintenance of existing sewers while implementing the plans for costly new storm sewers. First off the city will need to maintain its vigilance with the integrity of the levee system. I will support funding strategies to certify the levee. Regarding storm sewers, outside of imposing additional tax levy, the other option is to pull funding from the existing budget. New residential developments could generate additional tax dollars to replace older structures. In meeting with Public Works, I was educated about the team's efforts in seeking funds from FEMA to acquire and install diesel pumps to continually pump water out of the area. I would seek to identify other funding sources such as foundations and governmental grants to support their work.
What should the city do about the groundwater problem caused by flooding on the west and south sides of town?
If elected, I will listen carefully to current council members for the insight into past decisions and use my business expertise to make decisions for the most beneficial solution. Community education meetings should be offered so that residents are informed about the various funding streams and budgeting process for the city's infrastructure and provide input where they feel funds should be spent.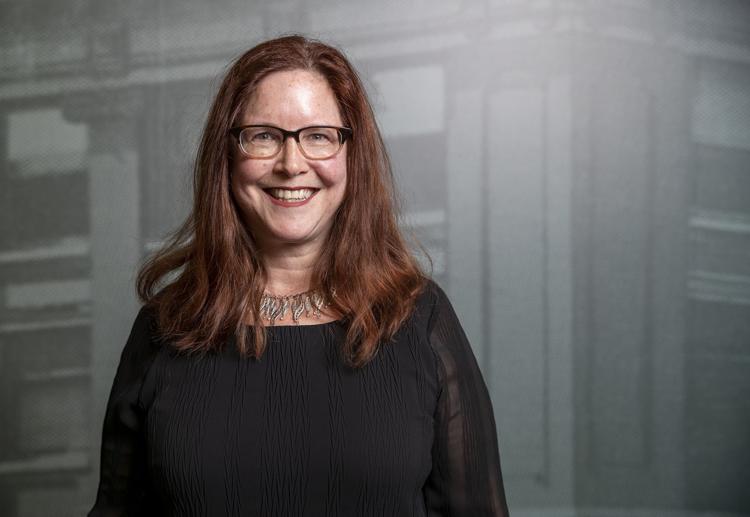 Occupation: Small Business Owner
What do you want the voters of Council Bluffs to know about you?
I'm an active community volunteer, with 36+ years dedicated to making our community the best it can be, including 12 years on City Council. I always committed the time needed to thoroughly study meeting materials, do my own research and speak to residents as needed. My votes were based on what I believed was in the best interest of the entire city. I won't change this process. I will be an independent and objective voice for taxpayers. If elected, I will be an active, visible, and available council member. I'll continue to make CB the best it can be so we can grow and prosper. My top priorities are:
1) Economic development. Expand the tax base to avoid raising taxes or cutting staff.
2) Public safety. Provide the tools & equipment needed while keeping employees and citizens safe.
3) Infrastructure. Continue improvements to our primary & secondary streets & sewers.
4) Quality of life. Expand parks/trails. I narrowly lost my council seat four years ago, but I kept working to make CB better serving three years as Project Manager for the Dream Playground. Along with a couple thousand volunteers & donors, we rebuilt the 1992 playground to current ADA standards.
What is your stance on the West Broadway medians?
The West Broadway entrance has a direct impact on the image our city presents to those entering. Driving down Broadway today, I like the new decorative pavement and the new decorative medians. I also like the older medians that have been there for many years. I don't have a stance on medians as multiple phases of the project are either completed or well underway. I do have a stance specific to city entrance points. I've served on various "image" committees since 1994. I dislike negative and derogatory comments about Council Bluffs. We have so much beauty, so many friendly and helpful people, and so many things to do. I'm on the city's current Image Committee, active since about 2014, and I like the grassroots efforts to promote CB. Change comes from within, and every positive step forward must be celebrated and publicized. That's one of several reasons why I started a Facebook page called 'Council Bluffs Chat'. With almost 1,900 members since mid-July, it's become not only a place to showcase CB's beauty, but to get information about what's happening, and what people want to talk about. Members adhere to the rules: Be positive. Be respectful. Please join us.
Flooding and water levels are an ongoing issue in Council Bluffs, and our location on the Missouri River will never change the risk of flooding and the potential for groundwater problems we will face. The levee re-certification process started before I left the City Council four years ago, and it continues today. Given our ever-aging infrastructure, the city is in a constant battle with street and sewer repair, improvements and replacements. Infrastructure projects are included in the Capital Improvement Plan each and every year. The focus and the work must continue, but this is a very costly problem. It's one of the reasons why the City must continue to expand its tax base. We need to constantly secure additional tax dollars to pay for the expense of constant infrastructure work. We can't change the low lying areas of our community, much of which is home to the majority of our residents. City engineers, working in partnership with competent and experienced partners and contractors, will simply have to continue efforts to mitigate groundwater problems. There is no short term fix to this expansive problem.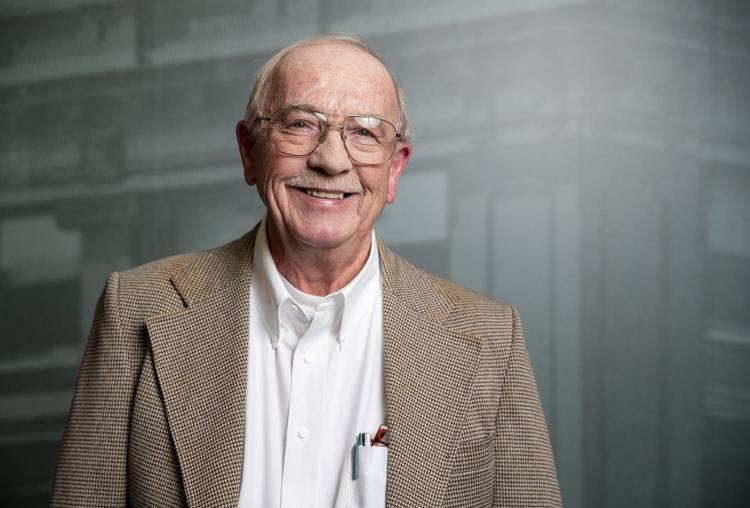 What do you want the voters of Council Bluffs to know about you?
 I served on the city council from 1972 to 1981 and was mayor in 1978. I watched old downtown go away and help cut the ribbon on Brandies in the new mall (urban renewal). In May 2016, I filed a complaint with the Iowa Public Information Board regarding a secret meeting held by city council members Head, Sandau, Watson and White regarding the $20 million new police building. The IPIB found they were in violation of open meeting laws.
(*Editor's Note: An informal resolution between Cleveland and the city was reached in July 2016 in regards to the complaint. The agreement included the council's acknowledgement that a special April study session regarding site selection for a $20 million bond issue to construct a new police headquarters was held without proper notice. The city attributed the issue to an email error and documentation of the error was provided to Nonpareil staff at the time of the resolution in 2016. Requirements from the proposed resolution included training for the council on Iowa's open meeting laws and the inclusion of the resolution in the minutes of the meeting during which it is approved. Another term of the resolution was a new policy be adopted by the council that requires the city clerk's office to handle the scheduling and filing of public notices for all future meetings. As a result of the resolution, the IPIB agreed to dismiss the complaint.)
I feel Iowa West Foundation should have paid for the new police building not the taxpayers. I also negotiated repair of pot holes around the Mall of the Bluffs in late August under a old ordinance (absentee landlords).
What is your stance on the West Broadway medians?
I am against West Broadway medians.
What should the city do about the groundwater problem caused by flooding on the west and south sides of town?
The groundwater problem should be addressed by the Army Corps of Engineers. The Missouri River has been kept at its highest levels all summer. They should be held accountable. The city should help where they can.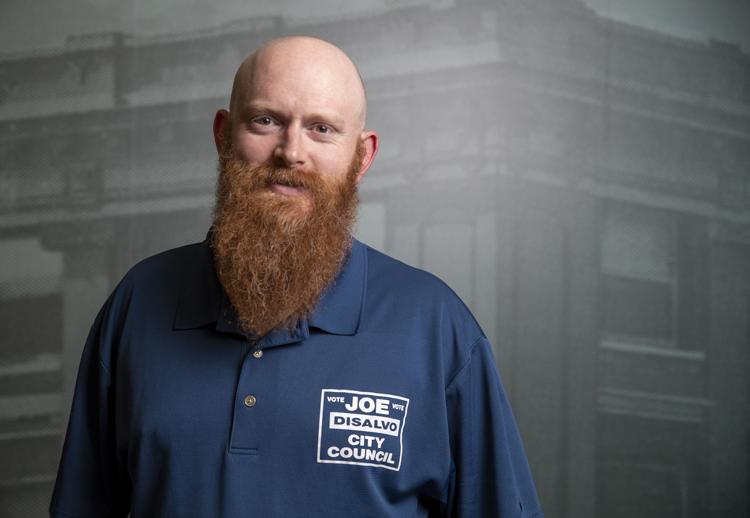 Occupation: Agent at Smith Davis Insurance
What do you want the voters of Council Bluffs to know about you?
I hope to Drive change to our community. We must grow to survive! We must work with local, regional, and even national companies to entice them to come to our wonderful city to operate. This would create jobs, but also in many cases could bring auxiliary, or supporting, business into the fold. More people working means more people buying homes in our community. Council Bluffs has properties that need to be rehabbed or replaced. We must work with groups like the 712 Initiative, Iowa West, and the state. Programs need to be in place to tear down the old safety hazard properties and then allow the local college building trades program to build new homes. We need a program that gets these properties into the hands of competent LOCAL builders for a low enough cost that they can build homes. We must make efforts to deal with our ever-increasing homeless population. For some it's an epidemic of drug use that has gripped our community, for others mental illness that goes unchecked, and some it's just a short stint of bad luck. Lastly, and most importantly, we must maintain our current infrastructure or all we have done will be for nothing.
What is your stance on the West Broadway medians?
The medians on west Broadway have been a very heated topic of debate these last few years. The project outlined should have public input as this is our city. This project was supposed to be a great thing for our town and now seems to have been soured to some extent by all that has gone on. The problem, in the past it seems, was a lack of solid communication between all parties involved. As elected city officials the City Council members must make sure to listen to all sides of the table. Taking into consideration the concerns of all involved directly, and even those not directly involved. Keeping public safety in mind, while also respecting local business and their right to continue to operate. As a council we need to act based on not only the wants of the people, but their needs as well. 
What should the city do about the groundwater problem caused by flooding on the west and south sides of town?
The importance of maintaining our cities levees and pump stations must not be overlooked by any of the council! This issue is one that effects many in this town, myself included. Our basement still is not put back since the city pumps went down some time ago and caused black water to back up into many of the homes in my neighborhood. The systems we have in place were never designed to take this much stress for this long of a time period. The wear and tear on our existing systems must be addressed and proper steps taken to resolve any issues that arise. Currently we have had our pump stations running all summer and 4 auxiliary pumps have been brought in. Perhaps need to work with all local organizations, including Iowa West, to secure the funds to install more permanent pumps. If we fail to be vigilant in our efforts the cost will be great. City leadership must work together to apply for any and all assistance available from both the state and federal level. As I stated before, if the town full on floods nothing else matters anymore.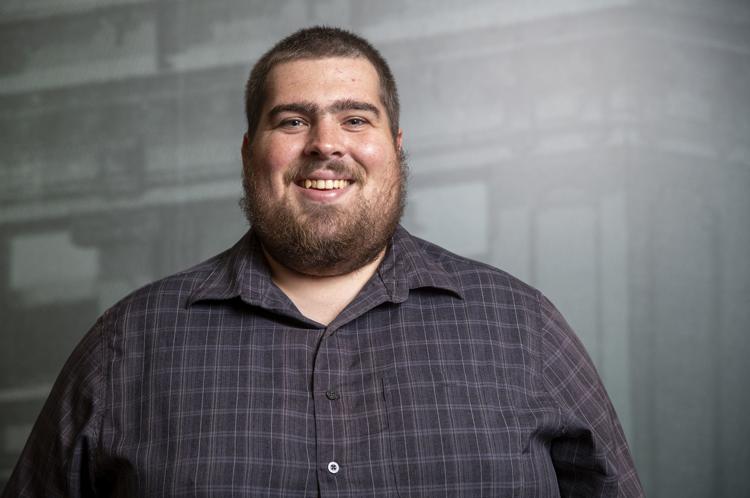 Occupation: Liberty activist and blogger
What do you want the voters of Council Bluffs to know about you?
I believe in the ideas of individual liberty and free market. I am not afraid to speak my mind. I grew up in Missouri Valley. I have lived in Council Bluffs last five years. My hobbies include football, rock 'n' roll, target shooting and taking long walks on the beach.
What is your stance on the West Broadway medians?
We should have no medians on Broadway. The medians would make it difficult for customers to see the businesses while driving down Broadway. Medians would also make it difficult for pedestrians, bicyclists and drivers to see each other thus causing a safety issue . Any street designs should benefit all residents including consumers, businesses and public safety professionals.
What should the city do about the groundwater problem caused by flooding on the west and south sides of town?
The City should ensure that our levees and pumping stations are fully functional to prevent any flooding. This will require working with Federal, State and local stakeholders to prevent the devastation experienced by our neighbors to the north and south of Council Bluffs.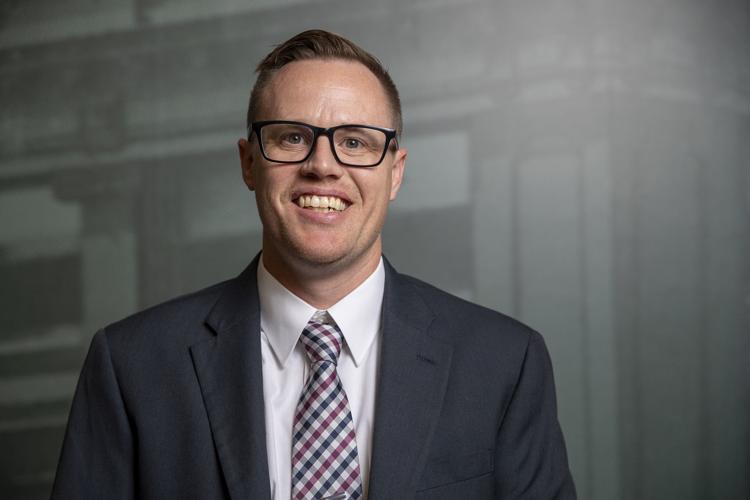 Occupation: Supply Chain Manager at Ameristar Casino & Hotel
What do you want the voters of Council Bluffs to know about you?
I am deeply passionate about Council Bluffs, and the people and businesses that make up our community. I serve on the Council Bluffs Chamber of Commerce Board and was voted by my peers last week to serve as the Secretary on the Execute Board. I am also a founding member of the 712 Initiative. I also volunteer on the Pottawattamie County Compensation and Condemnation Commission, and as a youth softball and soccer coach. I also recently finished a yearlong assignment as a member of the St. Albert Strategic Plan Committee and volunteer at St. Peter's church. Earlier this year I finished a four-year elected term on the West Pottawattamie County Soil and Water Conservation District. I believe the community is ready for some new leadership, and I have been working very hard to cultivate relationships that will help me lead this community for the next four years, and hopefully many more beyond that. Our community has become so divided over the last few years, we need a steady presence to bring some respectful dialog back to City Hall. I plan on using my experience in purchasing and management to bring an analytical approach to all decisions.
What is your stance on the West Broadway medians?
This issue unnecessarily tore our community apart, and was one of the main reasons why I decided to run. As passionate as both sides were. I feel the city failed to deliver an outlet for their representatives and community members to sit together and talk out their differences without it resulting in conflict. It was very frustrating for me to see Council Bluffs residents and business owners treated as if they were incorrect for opposing medians because of the possible effect it may have on their lives. There should have been polling of West Broadway business operators, West Broadway landowners (if different from business owners), and the residents of the community before finalizing this decision. Failing to do this lit a powder keg of insults and anger that absolutely could have been avoided.
What should the city do about the groundwater problem caused by flooding on the west and south sides of town?
We need to put together a group of experts to diagnose the issue immediately. When walking the neighborhoods that are flooding the homeowners continuously tell me that these issues haven't always happened, so what has changed? The committee should be given time to compile data and solutions but this needs to happen sooner than later. In 2011 we were told this was a once in 500 years flood, yet here we are eight years later dealing with many of the same issues. The people of Council Bluffs need a plan, not only how to fix the issue but how are we going to fight it moving forward. I would expect an action plan, and how we are going to pay for it, by early spring next year so we can get to work. We can't continue to pretend like this isn't going to happen again, our citizens deserve better!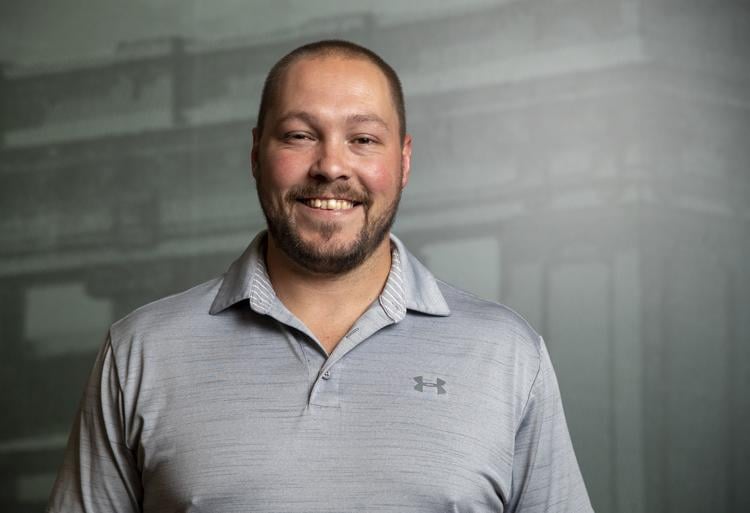 Occupation: President Sandau Bros. Sign Company Inc.
What do you want the voters of Council Bluffs to know about you?
I want the voters to know I care about what they care about. I am currently on the City Council. I am married with two stepsons and one daughter. My brother lives here in the community and is the GM at Verizon. I believe in investing in the youth of the community, so I became a Mentor with Teammates. I want the community to know I have learned and grown since they elected me four years ago and I hope they trust me again with the great responsibility of being a City Council Member. I want the community to know I stand with the businesses and citizens that did not want the medians on West Broadway. My cell phone number 402-510-6661 and I want people to reach out when they have concerns. Council Bluffs is home and I want to continue to work hard for each and every one of you.
What is your stance on the West Broadway medians?
I have been against the medians from the very beginning and I still am. Reducing or cutting off access to businesses is not going to attract more businesses in our community. The majority of the businesses on Broadway that had a proposed median in front of them did not want them plain and simple. I am not a fan, but I can tell you if I truly thought medians were what is best for Council Bluffs, the businesses, and community reached out to me and wanted them I would voted for them but that was not the case. The safety concern I understand, they wanted to reduce left hand turns on West Broadway; I didn't understand that if the intention was to reduce left hand turns there would have been a median in front of Hy-Vee's main entrance on 24th Street as that is the busiest business on Broadway. To be fair, I didn't want a median in front of Hy-Vee or any other business. Metro drive is likely busier than West Broadway and a brand new street that does not have a median. I do not believe Medians on Broadway was the right move for Council Bluffs.
What should the city do about the groundwater problem caused by flooding on the west and south sides of town?
The City of Council Bluffs and Public works is doing everything we can to help with the water situation all over our community. This started in the spring of 2018. We have back up diesel pumps that are running during high rain fall and our pump stations are working hard as well. The amount of rainfall and the river being so high has created a super high water table. Until the river drops it will be a problem that the city will continue to monitor and do everything we can to keep the citizens safe.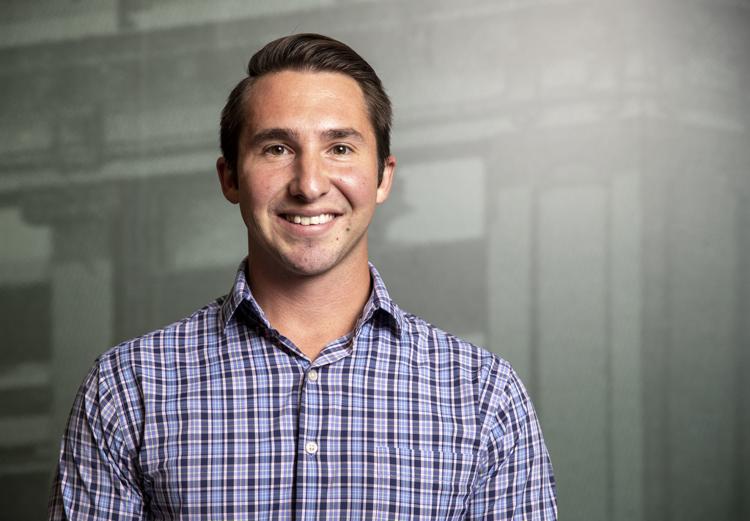 Occupation: Architectural Designer
What do you want the voters of Council Bluffs to know about you?
I am an architectural designer and I have graduated with my Masters of Architecture degree. I currently serve on the city planning commission and it has inspired me to run for city council to be able to do more for my community.
As a design professional, I work side by side with developers and investors on creating new attractions and areas of interest throughout cities. It is my goal to use the expertise I have on economic development to promote Council Bluffs for new investments. We have many blighted houses and infrastructure in Council Bluffs. With great design efforts, direction, investors and grant programs we can promote urban revitalization and help spark others in the community to want to do the same.
My message for running for city council is to push the city to start investing in itself. Our community members understand the importance of investing in the community as the infrastructure and properties throughout the city are deteriorating. I am proud to say that I am one of the only candidates that is self-funding my campaign.
What is your stance on the West Broadway medians?
I am looking at this question from both, safety and design. From a traffic flow standpoint, medians are proven to better the flow of traffic. Medians also increase safety by minimizing the opportunity for head-on collisions caused from a two-way left turn traffic lane. Medians also minimize the urban heat island effect by using less heat absorption materials. Integrating plant vegetation into median design has also been found to organically improve the moods of drivers. Currently, there are some problematic scenarios where businesses are not able to be accessed from a side street and only from West Broadway itself. At these unique situation's medians should not be placed where a local business can be dramatically affected by the lack of accessibility or alternative access should be provided. However, without a question, medians should be placed on the road and intersection by Thomas Jefferson High School in order to maintain the highest standard of safety for the students that are crossing the street.
What should the city do about the groundwater problem caused by flooding on the west and south sides of town?
Hydrology and pore water pressure is an interesting subject. We could integrate ground water mitigations systems to withdrawal the rising ground water levels by continuously pumping the water over to the other side of the levy in times of high-water tables. We can start building amphibious houses which have a unique foundation design that allows the structure to essentially float so that when the groundwater rises to a flooding state, the house will rise with it. Raising the elevation levels of the roads and infrastructure will help, as well as, minimizing the amount of impervious surfaces in the flood prone areas. We can also utilize designated wetland areas, weirs and detention ponds to relieve the pressure and absorb a large amount water.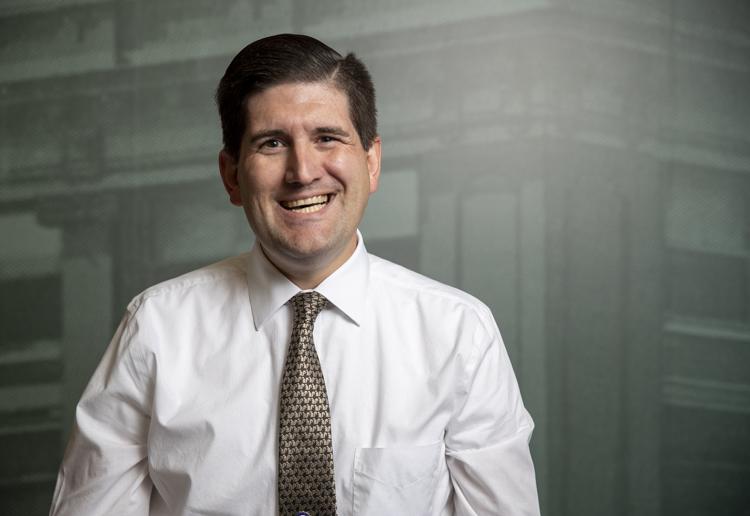 Occupation: Lawyer and Deputy Director of Nebraska Medicaid
What do you want the voters of Council Bluffs to know about you?
I show up and I do my homework, and always look out for what is in the best interests of our entire community in the long term -- even when it is not popular at times. I am honest and transparent in my decision making. I promise to continue to work hard and always put the interests of our community first.
I will take the initiative to rewrite our local laws into modern English and cut unnecessary provisions. Laws ought to be readable and relevant. This will be the first time in our city's history that the entire city code will be fully reviewed.
I am a unique voice on council for neighborhoods and other grassroots groups in our community. I have had the pleasure to assist over sixteen neighborhoods start or restart their efforts to establish strong neighborhood relationships and projects. I will donate at least an additional $5,000 of council salary every year to neighborhood grants to help them further their vital work. When decisions are made that affect our future, the little guy's voice ought to be at the council table -- and with me it is.
What is your stance on the West Broadway medians?
Leadership is working together for a result that respects the reasonable expectations of everyone involved. Nobody can get 100% of what he or she wants -- all voices must be heard.
Traffic safety barriers are a proven method to make our community safer. The original proposal for safety barriers down the center of West Broadway included large trees and covered 80% of the distance between the viaduct and 480. Several business people voiced reasonable concerns -- and we heard them. To balance the needs of safety and business, we directed the engineers to remove 100% of the large trees from the plan, and to reduce the coverage from 80% down to the minimum necessary for safety (which turns out to be 20%). This compromise plan received a 4-1 council vote in favor.
Then there was a successful attempt to undo the compromise and remove safety from the plan. This was not leadership that listened to everyone. Eventually the compromise was restored for portions not yet built. Businesses remain and new businesses continue to arrive. Safety is also included. A win-win for everyone. I will continue to support compromise that respects the interests of everyone in our community.
What should the city do about the groundwater problem caused by flooding on the west and south sides of town?
There is no easy solution regarding excess water in our river community. When the river is high, we are forced to close floodgates to prevent it from backing up into town. This means that we have to pump even more water up over the levees rather than let it flow naturally. Another challenge is that significant parts of our community decline at less than a 1% slope towards the river, making drainage difficult even in drier years.
Nonetheless, we have made significant improvements to the 28 miles of river levees since 2011, which have been very expensive but absolutely necessary. The levees are sound. We continue to make repairs to our infrastructure, including roads and pipes. Even new roads and pipes will have major challenges with the amount of water we have had this year.
We cannot stop the rain, of course, and we do all we can locally, but what really is needed is a rebalancing of the federal government's priorities for the rivershed. It is ridiculous that flooding downstream is not even more important than recreation up north. Lives and property are more important. I will continue to push for our federal representatives to right this wrong.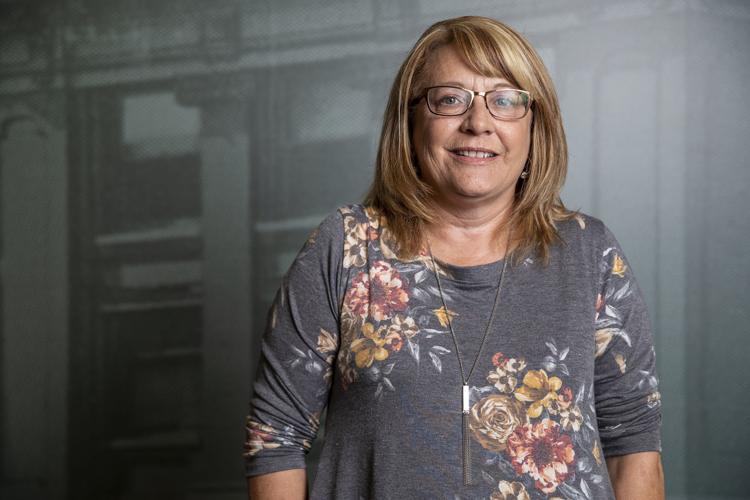 Occupation: Certified Appraiser
What do you want the voters of Council Bluffs to know about you?
I am a fourth-generation resident of Council Bluffs. I have been married for 36 years, am the mother of two adult sons and proud grandmother of two. I am currently serving my ninth year on the City Council, during which time I have provided dependable representation, missing only one council meeting while on council business in Washington D.C. I come to meetings prepared and ready to make the most educated, informed decisions possible. I am a fact-focused representative who bases decisions on extensive research, interviews and analysis. I take my responsibility very seriously, making the hard decisions necessary to protect tax pay dollars, such as voting to place the golf course under private management, which has reduced yearly losses by over $200,000. Through my service on local boards and committees, and by attending fundraisers and functions, I have the opportunity to engage with residents and hear what is important to them, what is working and what is not working, along with their perspectives of, and visions for, our city. I believe that social media discussions are not a replacement for community involvement -- the citizens of Council Bluffs should expect participation and commitment to the community from their elected officials.
What is your stance on the West Broadway medians?
I support the construction of medians at two of the busiest intersections on West Broadway -- 25th Street and 16th Street -- due to the traffic study that showed the accident rate on this corridor had over two times the state average crash rate for similar corridors. I support the recommendations made in the traffic study to reduce driveways and install medians. I also support the beautification of those medians, instead of solid concrete medians that would add little attractiveness to the area. Concerns that medians are bad for businesses should be somewhat alleviated by an international company -- Starbucks -- choosing to move forward with construction with the knowledge that a median would be located in front of their business. I continue to support the public safety of the entire community -- which is evidenced by the many other position that I have taken including the very successful active rental inspection program which focuses on safety and health, the construction of a new police station providing the needed space and technology for our officers' to do their job, and supporting the purchase of equipment for our fire department to ensure that they have the needed tools for safely doing their jobs.
What should the city do about the groundwater problem caused by flooding on the west and south sides of town?
Due to the Missouri River flooding, the city's flood gates have been closed since March. This means that every drop of water that falls or enters the city must be pumped out. I have met with public works officials to determine what can be done to help reduce the issues in those affected neighborhoods. I was surprised to find out that even if every sewer line were brand new, we would still have the same problems when the river floods. Ground water would still seep into the new lines and the lines would still break with the up and down movements of the ground water. The city has rented additional pumps to help remove water, but it is still obviously not enough. I believe that the river flooding is going to be a new normal for our community and we need to find innovative solutions including new technology in water retention/detention, the purchase of newer and larger pumps, identifying financial assistance to install sewer gate valves on houses that have been impacted by back-ups, and requesting of FEMA funds to provide buy-outs to those worst affected and desiring relocation.